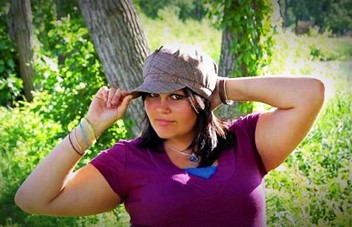 Kayte Mosher Memorial Donate Life Conference Scholarship
---
The Kayte Mosh­er Memo­r­i­al Donate Life Con­fer­ence Schol­ar­ship is open to all health­care pro­fes­sion­als, social work­ers, med­ical exam­in­ers, and funer­al direc­tors that are involved in the dona­tion process in the state of Iowa. Schol­ar­ship Awards will be applied to cov­er the full amount for the event reg­is­tra­tion fee, which includes con­tin­u­ing edu­ca­tion cred­its. Schol­ar­ships will not be award­ed as cash. In the event you are unable to attend, schol­ar­ships can­not be trans­ferred to anoth­er person.

The dead­line to sub­mit the schol­ar­ship appli­ca­tion form is August 6, 2023. Recip­i­ents will receive noti­fi­ca­tion of being grant­ed a schol­ar­ship, via email, no lat­er than August 18, 2023.
ABOUT KAYTE: Kayte Mosh­er of Ottumwa, Iowa was just 20 years old when she passed away on Jan­u­ary 25, 2012 and left behind a lega­cy of life through her gift of tis­sue dona­tion. Kayte had a giv­ing heart, so it's only fit­ting that she con­tin­ues to give to oth­ers after her pass­ing. Kayte gave 278 bone grafts, 45 skin grafts, two heart valves, and two corneas to help oth­ers. Kayte's gifts have allowed her recip­i­ents to live hap­pi­er, health­i­er, and more active lives. Dona­tion is often referred to as a ​"gift of life" for recip­i­ents, but it has also been an incred­i­ble gift to Kayte's fam­i­ly. Know­ing that Kayte con­tin­ues to help so many peo­ple, long after her pass­ing, brings her fam­i­ly great com­fort. Kayte's sis­ter, Heather But­ter­field, was so inspired by Kayte's lega­cy that she now works for Iowa Donor Net­work, Iowa's sole organ pro­cure­ment orga­ni­za­tion and tis­sue recov­ery agency. This schol­ar­ship, named in Kayte's hon­or, aims to edu­cate health­care pro­fes­sion­als on the dona­tion process so they can help trans­form lives through organ and tis­sue dona­tion, like Kayte did.