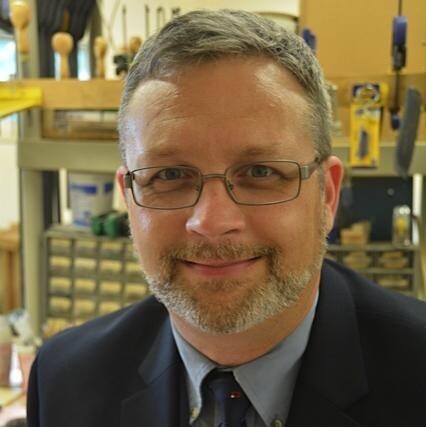 Make it a Great Day!
Simple words, from a simple man. Scott was 47 when he left this earth. Those left to cherish his memories and unconditional love are his 4 beautiful daughters, Tami, Paige, Macy and Ella, his best friend and fiancé, Tracy and 2 grandsons, Braxton and Jayce, and grand-daughter, Adalynn. And so many family and friends... Scott was incredibly kind and intelligent. He always put others before himself with no real limit to how far he would go to help someone. He touched so many lives with his simple wisdom, passion for helping and genius level IT skills. 
Scott loved quoting movies, life, and his own words of wisdom. We would love to pass them on to you:
1) AS YOU WISH
2) Lights, lights would be good here
3) 1, 2, 3 YAY GOD!
4) Inconceivable- You keep using that word. I do not think it means what you think it means
5) Live long and prosper
6) You've got a friend in me
7) I'll keep going until I pass out
8) Everything will be better than OKAY
9) Everything in life is a choice. If you make the wrong choice, you have to suffer the consequences (an absolute favorite of his daughters…LOL)
10) Actions Speak Louder than Words
11) Let's go HOME.
Let's go home... Scott's favorite place to be, home with his daughters, his grandchildren, his parents and his best friend.
On February 25, 2016, Scott suffered a brain stem stroke, which took him and his family on a year-long journey. Scott spent the last year of his life in hospitals and rehabs with his best friend and daughters by his side cheering him on. It was a long road and one that took them all on quite a journey. Scott was known as Captain America, and he lived his life that way. With integrity and always fighting for the underdog. This time though, he was the underdog. Scott though did not see it that way. With limited speech, mobility and needing 100% care, he still took care of everyone who walked into his room. He would struggle to push air through his trach so he could ask each person how they were, what could he do for them. He never let someone leave without feeling like they mattered, were cared for and loved. 
As Scott's final act of kindness here on earth, he graciously donated tissue and his eyes to the Iowa Donor Network.
Scott fully believed in Actions Speak Louder than Words. Scott giving himself to make other lives beautiful.
He is our Capitan America.