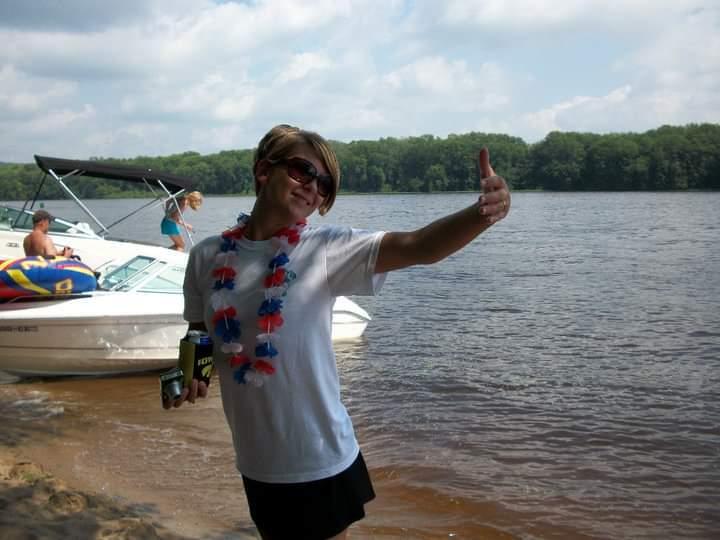 Andrea Rose was a beautiful person inside and out. 
She was a person who always thought of others first, especially her family. Family was the most important thing to Andrea and although her and her husband Corey never had any children of their own, she was totally dedicated to her ten nieces and nephews. She was the center of our family for gatherings; she was our party planner, sort of our own Martha Stewart. A wonderful cook, baker and homemaker; decorating was a passion of hers and holidays were especially important to her. She had a caring spirit about her and was always there with a kind word or gesture. 
In school she would be the one who cared about the new kid in the class and made sure they had a friend. Andrea was the oldest of 3 daughters and was always there to be the "big" sister. Her laugh was contagious and her smile lit up any room that she walked into. Andrea loved to travel and her favorite place was Nuevo Vallarta Mexico, which she traveled to for several years with friends and family. She loved the water, the sun, and everything the beach had to offer. Every night at sunset when they were on vacation, she and Corey would walk down to the pier and watch the sunset, hand in hand. It was their favorite place to be. If you were to look in her closet you would find several pieces of clothing with the Iowa Hawkeye Logo on them. 
She was their biggest fan and everyone who knew Andrea knew better than to call her during an Iowa Football game. She would not answer because she could not tear herself away from the tv. She was lucky enough to tailgate at Iowa City and go to a few games and loved every minute of it. Andrea left us suddenly on March 23, 2019 in a single car accident. It was no surprise that she had checked "yes" on her drivers license to be an organ donor. She helped people in life and she helped others after she left us. 
Andrea's life can be summed up as "Walk in Grace - Live in Love"
She followed that everyday of her life, because that's the kind of person she was.