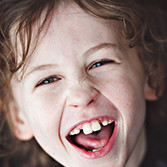 "Beckham was born August 1, 2007. He was diagnosed with a rare heart defect of mitral valve and tricuspid valve stenosis with severe valve leakage. His defect could not be fixed with surgery on his existing heart and at just two and half weeks old he received the precious gift of a heart transplant. He has had many up's and down's since transplantation, including a stroke in October '08 and several blood disorders. Even with all of this, he is stinking cute and remains our happy, strong little fighter.
Back in 2010, we were able to speak to Holly - the donor mom of Beckham's heart - for the first time on the phone. I don't have the proper words to say how amazing and neat our conversation was, so the best word that I can use to describe it is "special." And boy was it special! Most of the conversation was filled with tears, which was to be expected, but the best part was that Beckham was able to get on the phone and say a happy "hi Ha-wee (Holly)," and "hi Handy (Andy)," to both of the donor parents. It was awesome, to say the least.
I have come to a complete knowledge that our little family is so blessed and so changed to have our donor family as part of our lives, not only because they gave us the precious gift of Jake's heart that beats so strong in Beckham's chest, but because they have given us a complete view of what this life is all about - love, endurance, acceptance, patience, and joy."
-- Beckham Scadlock, Heart Recipient (testimonial written by mom, Kim)